WINDOW GRAPHICS
DESIGN • PRODUCTION • SERVICE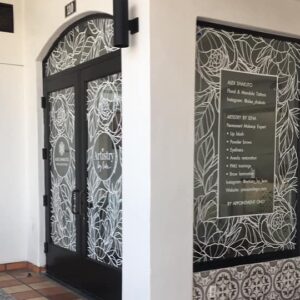 How to improve your storefront advertising impact by Window Graphics?
Now day retail businesses even it is small grocery shop or restaurants faced with pretty hard competition. 
The best way to make your storefront outstanding right now is the Window Graphics,
First of all you don't need to wait a month for city permit. The Window Signages do not request the city approving – it's a law.
Second, your store front is your  business face makes first impression on your potential customers. This is the reason to do it professional with clear message you want to show to viewers.    
By most city regulation rules the Window Graphics has only one restriction. In case your Storefront turn to a main streets, the coverage proportion should be less than 30% of all storefront side area. So follow this rule we have perfect chance to make our shop at least seen form the distance and pretty nice advertised by windows graphics. 
Call or Text Now 858-848-0929 for details.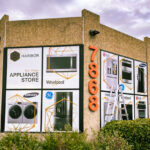 ⭐⭐⭐⭐⭐ (68)
We are proud to show our customers 5.0 stars reviews: 
⭐⭐⭐⭐⭐ We've been working with the design company of Yeaghor since 2008 on different cultural projects such as films promotion campaigns, Eurasia International Film Festival, MTV Presents at Expo Astana 2017, and many others and hope to continue our collaboration which is easy to do with Yeaghor since he is super flexible, efficient and available in spite of his locations&time zone. When you work with his company you always benefit, because you get not only simply cool design, but design adapted to your targeted audience since it goes with complementary marketing touch. Another important thing about Yeahgor's design studio is the ability to work under time pressure but keeping a positive spirit during the process and always delivering the work on time. There has been not even one issue or failure.